Click To Enlarge
Marine Corps medal Awards Display Case
US Marine Corps Shadow Box Display Case

US Marine Corps Shadow Box Display Case Proudly display your military career or that of a loved one with this expertly-crafted Flag and Memorabilia Shadow Box. The Pre-Assembled shadow boxes are professionally constructed by our team of design experts. Each one is carefully built according to award precedence, while maintaining proportion, balance and symmetry. Every award mounted in the shadow box will include an identification plate engraved in-house on high-quality brass.
The US Marine Corps Shadow Box Display Case case can be used aalso to : (we can change the emblom and the backround of the case to fit it to : )

US Air Force, US Army, US Coast Guard, US Marine Corps, US Navy, Firefighter, EMT
Deluxe Military Medals And Awards Display Case
the Size of the US Marine Corps Shadow Box Display Case:

16"W x 12"H x 2"D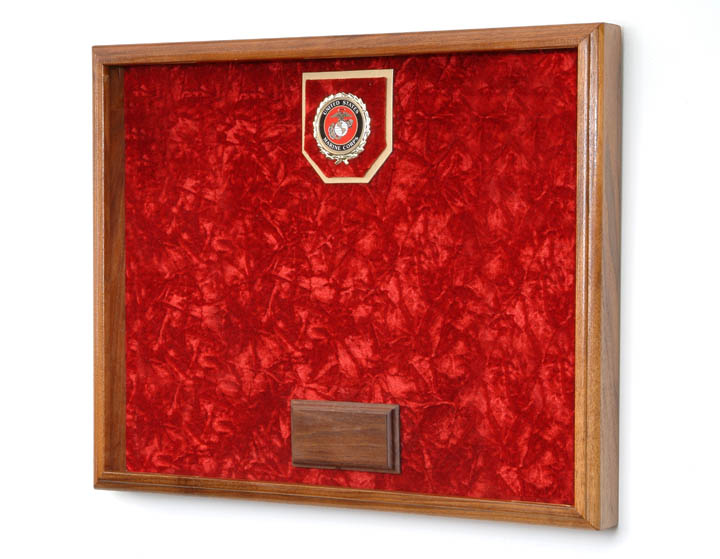 Size: Inside Dimensions: 20W x 16H

Solid Walnut, w/

Glass Front & walnut block

Embossed 2 1/2" Service Emblem (included)

Laminate Panel Back w/ Hanger

Crushed Velvet Background

Personalized Laser Engraving (optional)

Inside Dimensions: 20W x 16H
That case can be be a perfect Gift for any : USCG medal display case, Award display case, Military medals display case, Awards Display Case, US Coast Guard display case, US Navy display case, Firefighter display case, US Air Force display case, US Army Display case
Orders are usually shipped out within one business day to places within the USA and Canada.
That case is retailed at over $269.00
You can buy it now for only $139.99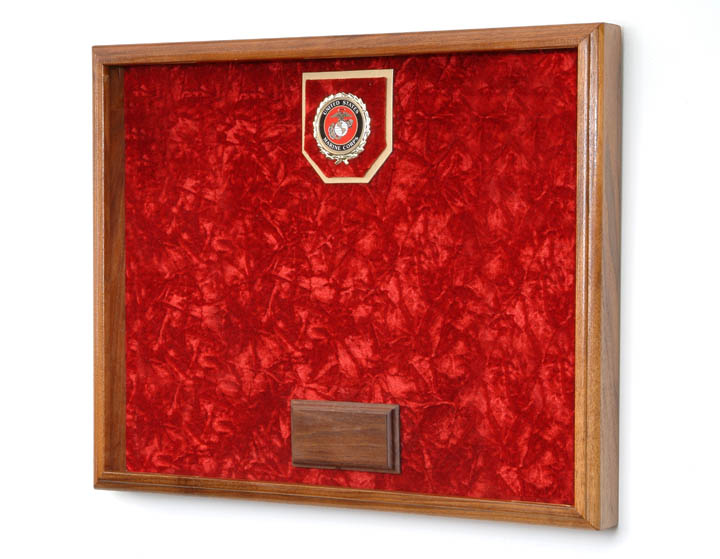 Save
Save
Save
Save
Save
Award and flag display case display Case: Award and flag display case display Case
Award Display Case: Award Display Case
Awards and Flag Display Case : Awards and Flag Display Case
Awards Display Box: Awards Display Box
Awards Display Case: Awards Display Case
Awards Display Case: Awards Display Case
Awards Display Case: Awards Display Case
Awards Display shadowbox: Awards Display shadowbox
Awards Display shadowcase: Awards Display shadowcase
Awards Flag Display Case : Awards Flag Display Case
Item #: AM_USMC1
Manufacturer: Flags Connections
Manufacturer's Product Number: Award Box_AM
Condition: New
Marine Corps medal Awards Display Case