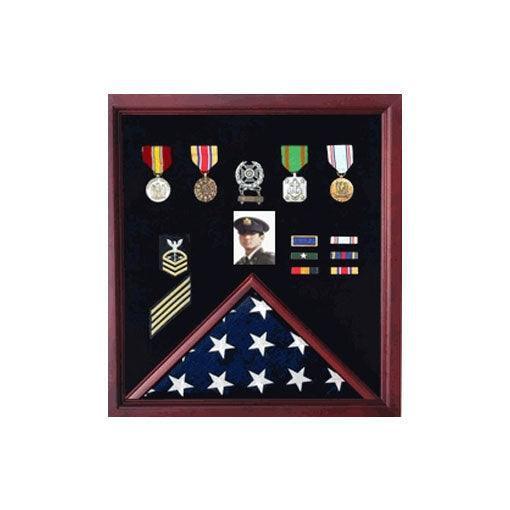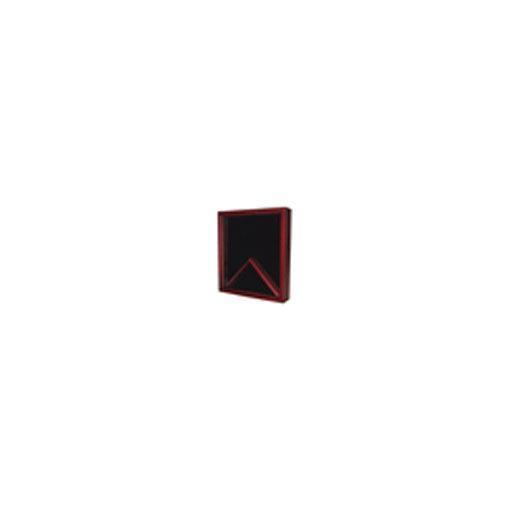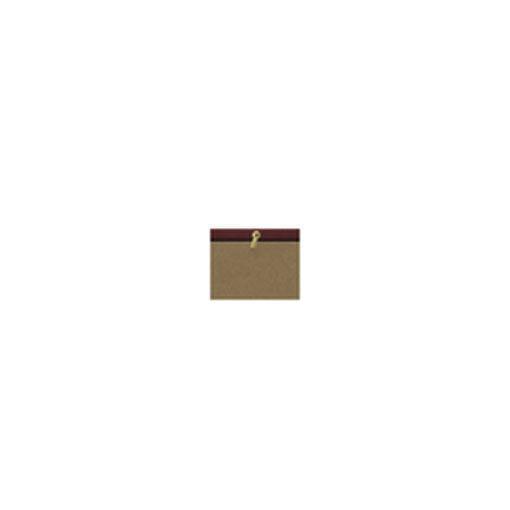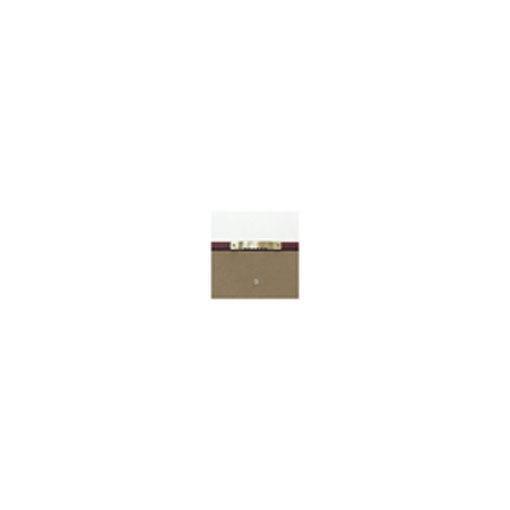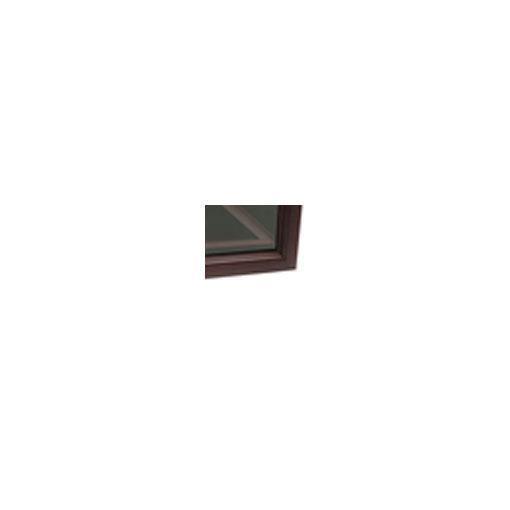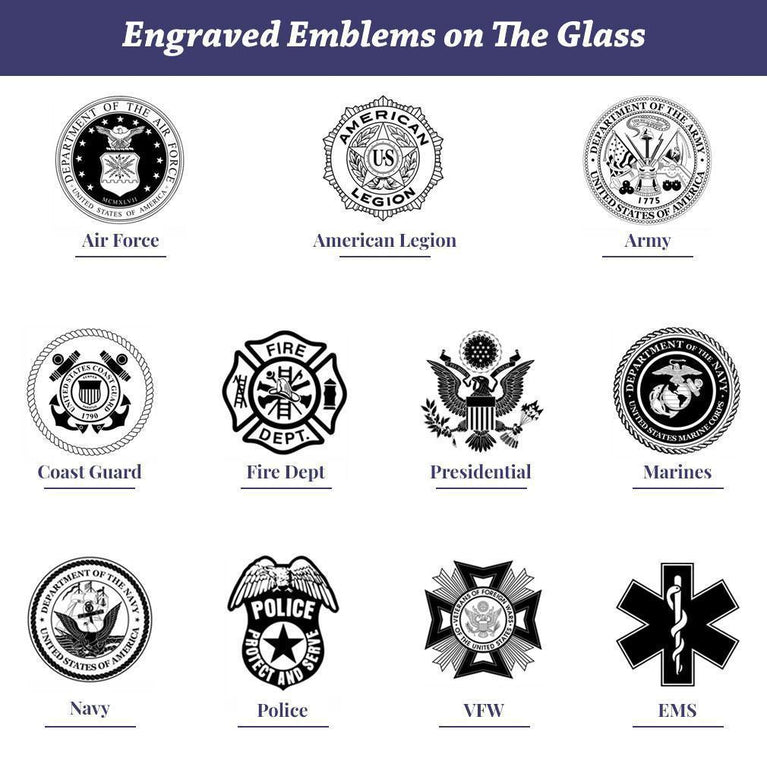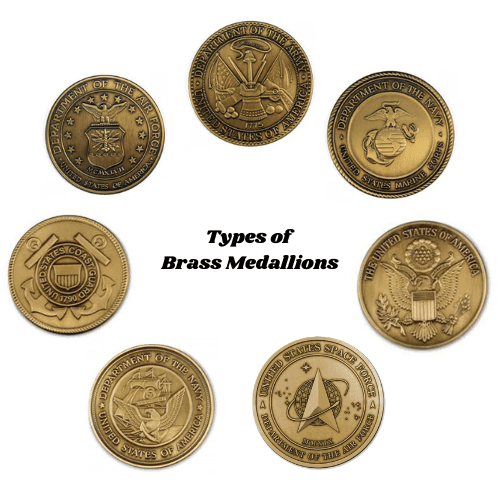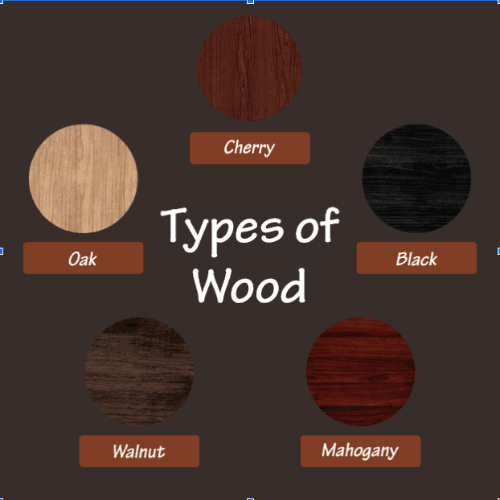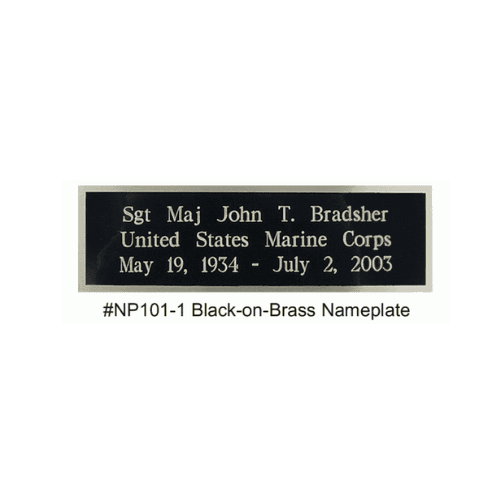 Flag Display Case
Flag Photo and  Badge Display Case
Flag and Photo Display Cases
Flag Display Case Combination For Medals and Photos Top Quality

Are you looking for a Flag Photo and  Badge Display Case?  Look no further than your online leader in flag cases, burial flag cases, flag and pedestal display cases, military medals, awards display cases, historical flags, and much, much more. Flag Connections has the highest quality products, which are proudly made in the USA, at unbeatable prices! 
These beautiful Flag Photo and  Badge Display Cases, cherry flags, and medal cases are the perfect military gift idea.  It can serve as a veteran flag display case and can hold a flag and certificate for a 5 x 9.5 flag or a 3 x 5 flag.  Our flag display cases are proudly made in America.  Only the highest quality materials are used to make this wonderful piece for your living room, home office, or fireplace mantel! 
If you received a 5 x 9.5 burial flag, it is something that you absolutely must protect and preserve.  The flag is not only a symbol of this great nation but also a clear and powerful reminder of your loved one's service to our country.  You need to protect that memory for generations to come. 
Don't buy any military gifts from cheap, online imitators. Flag Connections is in the business of serving military families because they serve us! 
The Flag and Photo Display Case
If you are looking for a 3 x 5 flag holder, look no further than this beautiful cherry flag holder.  It is exquisitely crafted to the highest standards. FlagConnections has the best prices and best selection, so don't be disappointed by another retailer.  FlagConnections is dedicated to offering the best flag display cases, military flag holders, flag and document holders, flag and badge display cases, memorial flag display cases, and much, much more! 
This Flag Photo and  Badge Display Case flag holder features top-grade cherry with a glass front and back lining to protect your cherished flag.  There are also two convenient interior compartments for hanging medals inside the case, as well as other keepsakes.  This cherry flag and medal case will surely make a great gift. Real cherry wood makes an excellent to any room and any decor.  Also, available are metal engravings for military service branch medallions.  This is the perfect way to customize this gift for your active, retired, or deceased member of the U.S. military.  These options are very affordable, and you can be assured of the highest quality materials for their construction.  As always, FlagConnections is proud to support U.S. servicemen and women and their families with the best products at the lowest prices. 
Don't forget Flag Connections' unbeatable price and selection for casket display cases, flag, and pedestal display cases, military medals, and awards display cases, large flag display cases, Challenge Coin display stands, sword display cases, historical flags, and much, much more. 
Flag Display Case
Flag Photo and  Badge Display Case
If you're looking for the perfect military gift idea, this cherry flag and medal display case sells for $279.00.  That is $1000.00 off the list price.  And for five or more, they sell for only $169.00 each.  Buy today! 
This beautiful Cherry Medal and Flag Display Case features a glass front with black lining on the inside and is finished with a beautiful cherry finish for an elegant touch.
It will hold a folded 3' x 5' flag in the flag case and the backboard is perfect for hanging medals and other memorabilia.
Dimensions: 20" W x 23" L 
We can fit that case for a variety of flags Please choose the size of flag that you have on the right side
It can fit for 3x5 flag
It can fit for 4x6 Flag
It can fit for 5x8 flag
and 5x9.5 Flag ( the flag that was over the casket at a military funeral) 
That case is retailed at over $279 
You can buy it now for only $169 
*** That case can be done to fit a burial flag as well and will fit the 5x9.5 flag
For Military Service Medallions in Solid Brass Click Here
HOW TO FIND THE CORRECT FLAG CASE FOR YOUR FLAG
This Item Is Hand Made By Veterans !!!
For Military Service Medallions in Solid Brass Click Here 
 Orders for the Flag Display Case Combination For Medals and Photos Top Quality are usually shipped out within one business day to places within the USA and Canada.
For instructions on "How to Fold a Flag to Fit a Flag Photo and  Badge Display Case "  Click here
Please see below what a few of our clients used as the text for the engraved nameplates!
All plates are laser engraved
And comes with gold lettering and a black background.
It is all done according to the military standard, with military fonts.
The nameplates will come with a double side tape, for your convenience – so you can easily attach it to any flag case.
All nameplates are shipped within the same day.