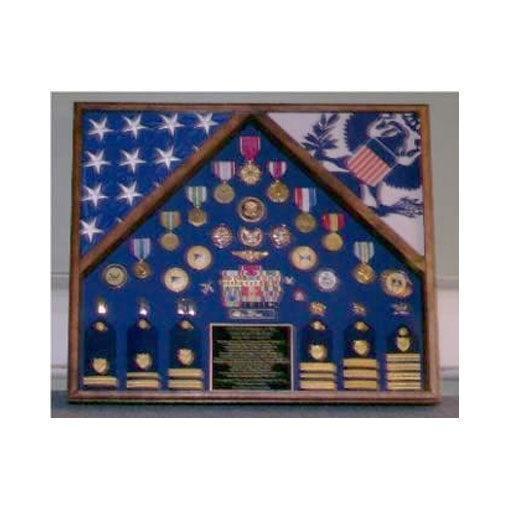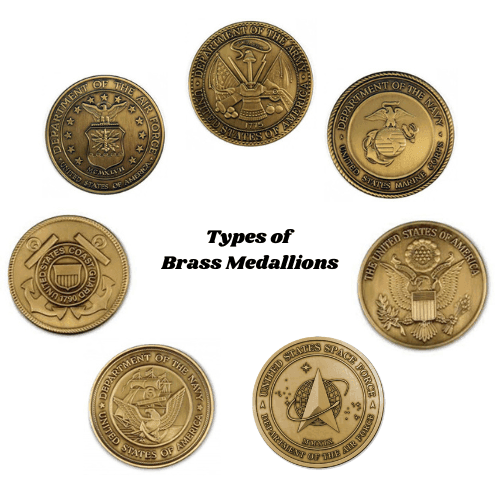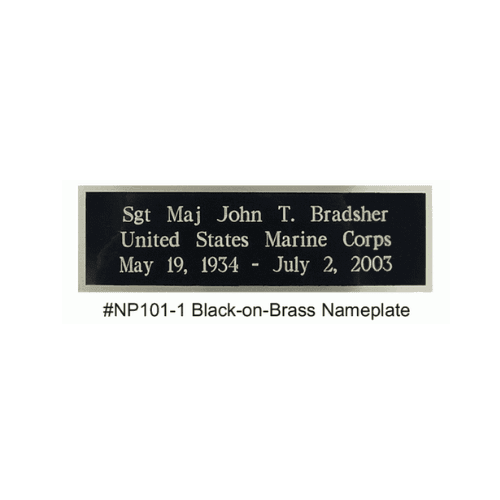 Marine Corps 2 Flag Shadow Box/Display Case
Marine Corps 2 Flag Shadow Box, 2 flag display case

Veterans of the United States Marine Corps are decorated and celebrated for their service to our country, as they should be. To serve in the military, in whatever capacity, takes a level of courage and self-sacrifice that not many people can achieve. Military service is a service well worth honoring. 
If you have a loved one who has served in the Marine Corps, chances are you have a drawer somewhere that contains medals, badges, certificates, and other commendations. You're likely to have a flag on the top shelf of a closet somewhere, yearning to be displayed properly. If that is the case, you've found the exact display case for your needs. 
The Marine Corps 2 Flag Shadow Box/Display Case is the one display piece that will hold everything you want to display and will do so with the class and style your veteran deserves. This case holds 2 flags—an American flag and either a Marine Corps flag or a State flag. It also has ample space for other medals and commendations to be displayed along with them. 
The case is custom-made and comes with a variety of choices regarding its design and construction. It's available in Red Oak, Walnut, or Cherry wood and comes with your choice of a red, black, blue, or green background. Flags come in various sizes and are given to veterans and their families for various reasons and occasions. This case can hold two 3x5 flags or the large 5x9.5 burial flags. The outside dimensions of the case for the 2 flags and medal display version are 22"x26"x3". 
Displaying the flags and medals our veterans have received is the greatest way to honor them. When friends, family, and other visitors come into your home and see these great commendations displayed so elegantly in this case, they will know how much your service man or woman's sacrifice means to our entire country. 
And know this: each case is hand-crafted by a United States Veteran. The love and care that goes into the design and construction of each case will be very evident the moment you receive your display case. Rest assured, the blood, sweat, and tears that go into bringing you this case are the same that they share as fellow veterans. You will be proud to show off all of the well-deserved honors your veteran has received. The Marine Corps 2 Flag Shadow Box/Display Case is the perfect way to do just that. 
Holds 2  flags a  3'x5' flag or the large Burial flag 5'x9.5' 
As well as the 4'x 6' flags or 5'x8' Flags ( please choose from the drop-down menu on the side )

The mounting bracket is included with the Marine Corps Flag Frame.

Outside dimensions are 22"x 26" x 3" for the 2 Flag and Medal.
 Photos of real cases, that we have done for our Happy Clients! 
Orders for the Marine Corps 2 Flag Shadow Box/Display are usually shipped out within one business day to places within the USA and Canada.
For Marine Corps Service Medallions in Solid Brass Click Here